Robb & Phil started Northern Bicycle Co. on April.1st 2020. We love cycling and believe nothing compares to the freedom of two wheels. We know that Adventure is sometimes just around the corner and other times it's over the next mountain pass. Your peace of mind is our foremost concern. So whether you're looking for your first bike, your next bike or you need a tune-up we're here for you.
We designed the store and trained our staff to be as welcoming as possible. Weather you are a life long bike commuter, or just looking for a simple repair on your bike you ride once a month. We will take the time to carefully explain the work that needs to be done on your bike. Our goal is to make sure your repair bill is completely understood and approved before doing the work. Before we call you for pick up, we make sure to go through our quality assessment to ensure all the work was done correctly and to our standards.
As a bike shop we are focusing on two main brands, Norco and iGo Electric. We also have access to sell Masi, KHS, and Haro BMX bikes and accessories. We want to be Winnipeg's best Norco supplier, and the best electric bike suppler around. Due to our small shop size have narrow range of bikes in the store available to test ride or buy. If you want a specific Bike from one of our supplied brands, we can get it for you on a special order within a week.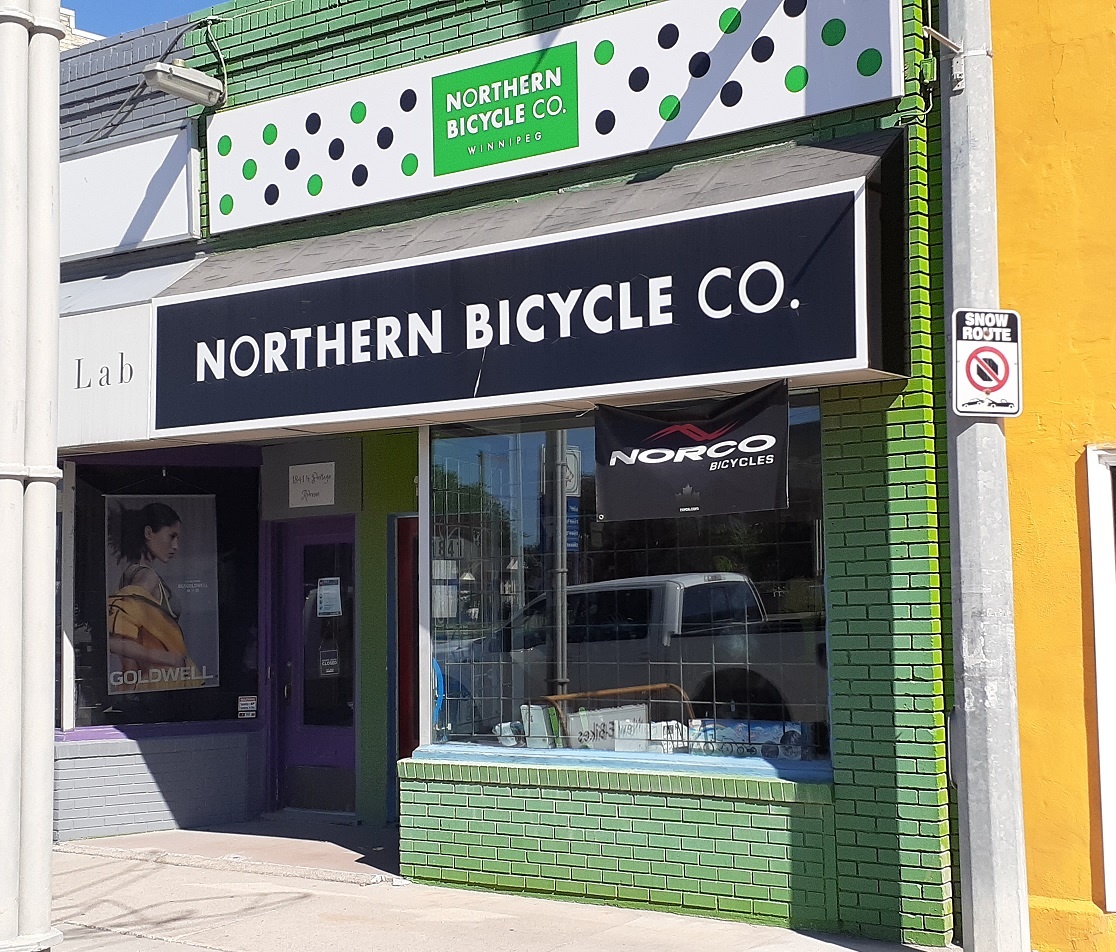 We have done as much as we can to keep true to the original store, mainly keeping the sore front the same. Aside from changing the signs and adding a fresh splash of paint.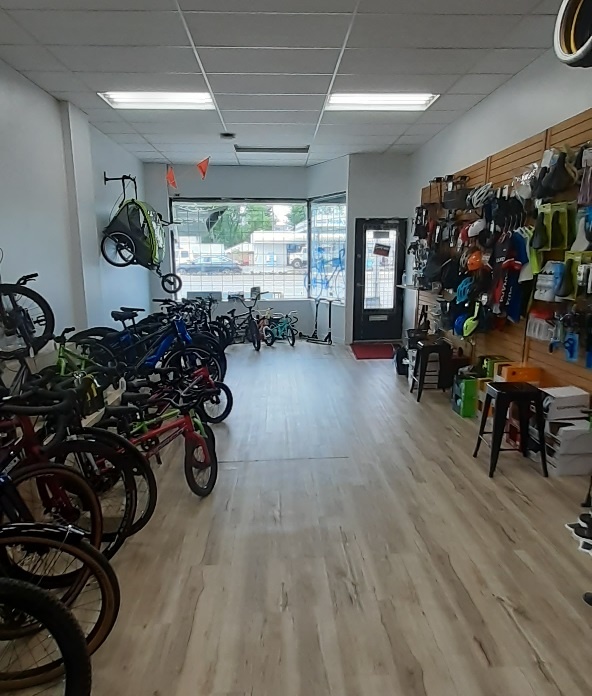 Inside the store is where we changed most drastically. Now there is more space for people!