Step 1


Find the product you are looking. Add the quantity or size you want and click "Add to Cart". You will then be taken to the cart.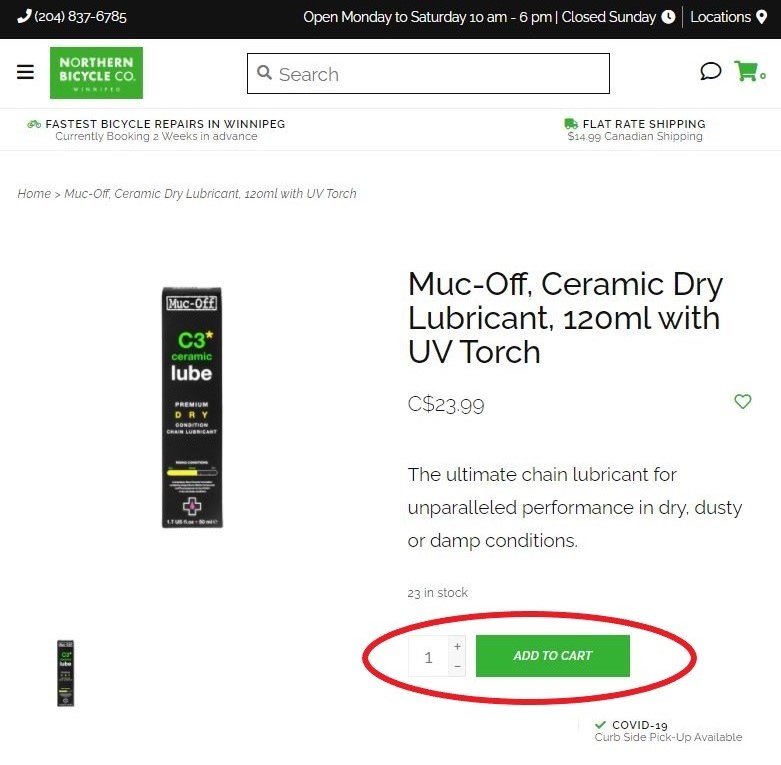 Step 2 
Click "Proceed to checkout" To go to checkout.
If you want to keep shopping, Click "Continue shopping".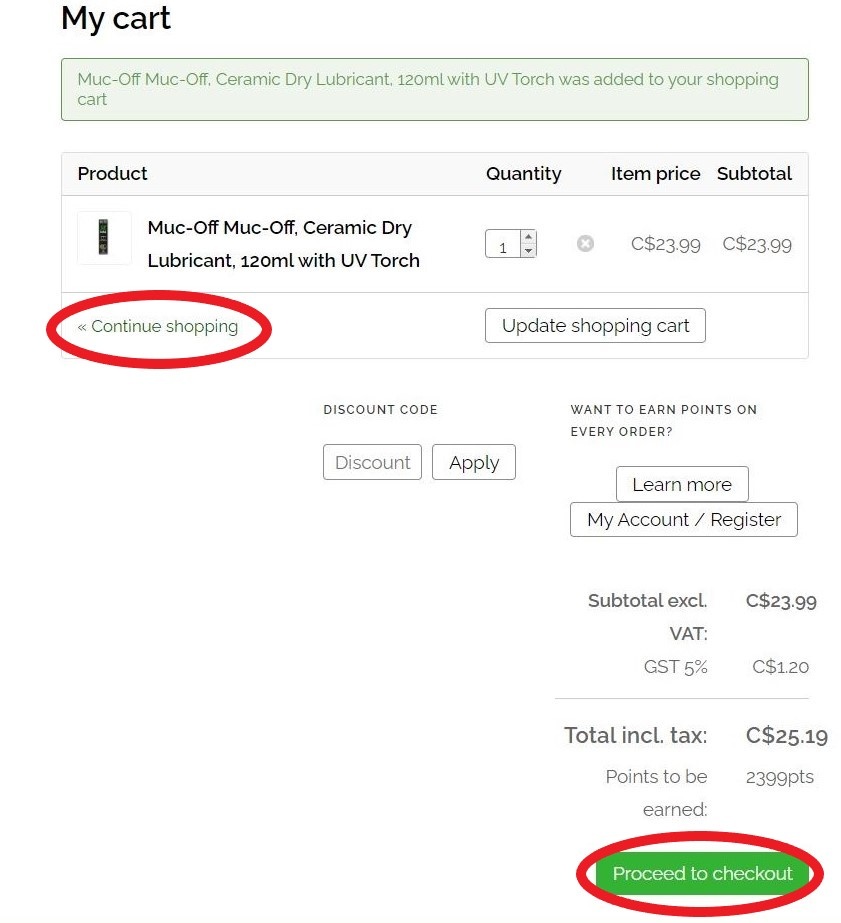 Step 3
Fill in your billing address/home address.

IMPORTANT Select "Manitoba" Under Region (Province). If you do not select Manitoba, the checkout will not allow you to select curbside pickup as a shipping option.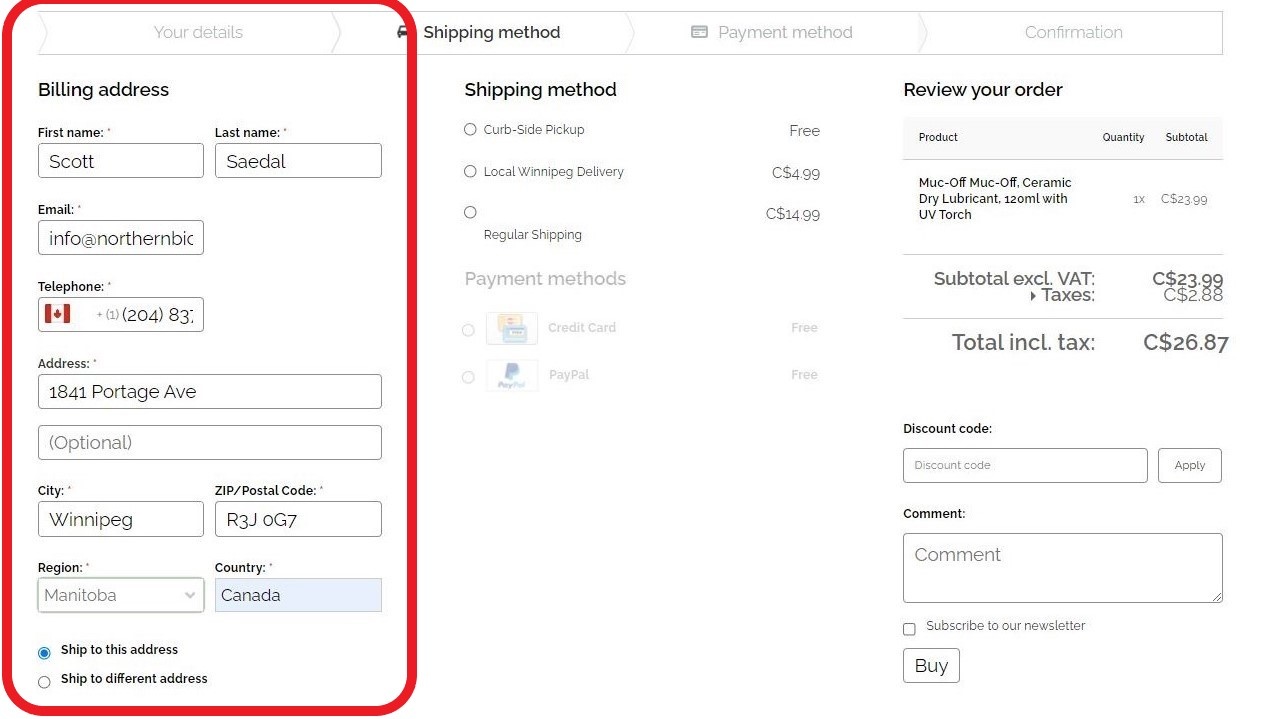 Step 4
Curbside pickup as a shipping method will now be available! 

You can now enter your credit card or PayPal details and place your order.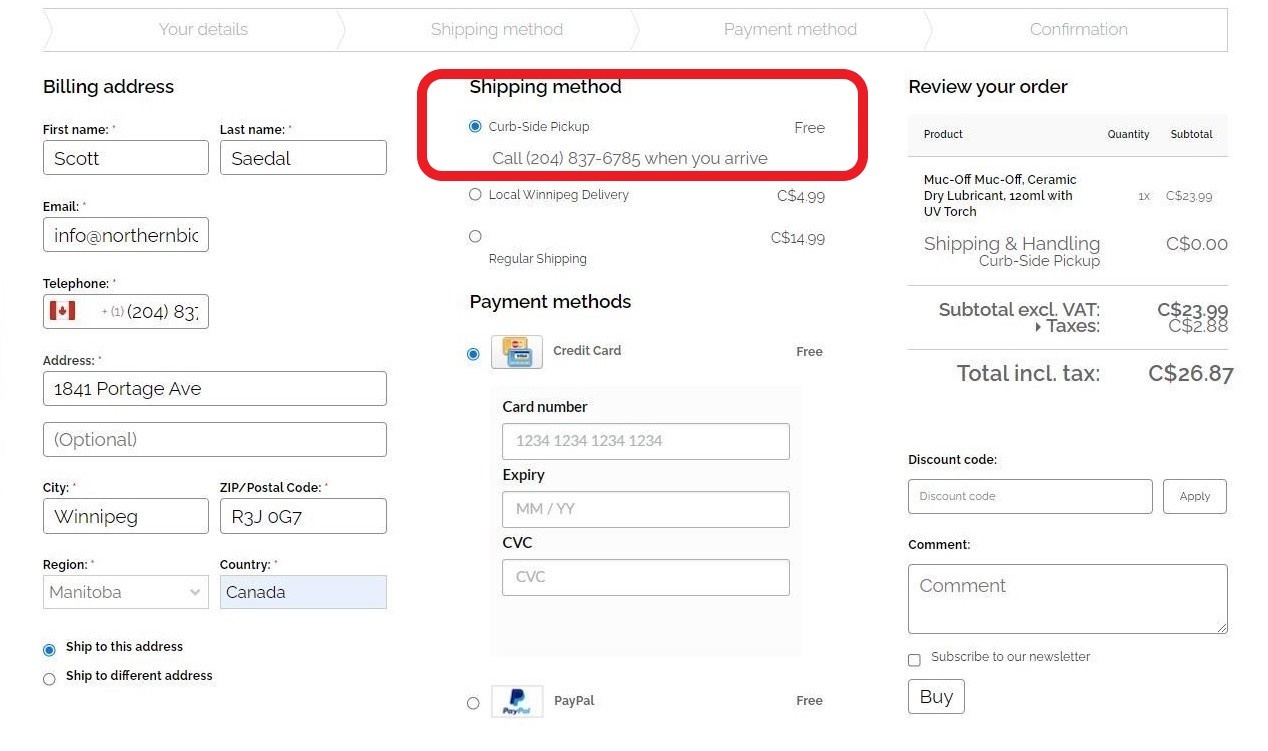 Step 5
We will complete your order within a few hours of it being placed. You will receive an automatic email once it is complete. You can pick up your product in the back alley behind our store. Look for the sign and the door with the bike wheel on it.

On arrival at our store, please call (204) 837-6785.